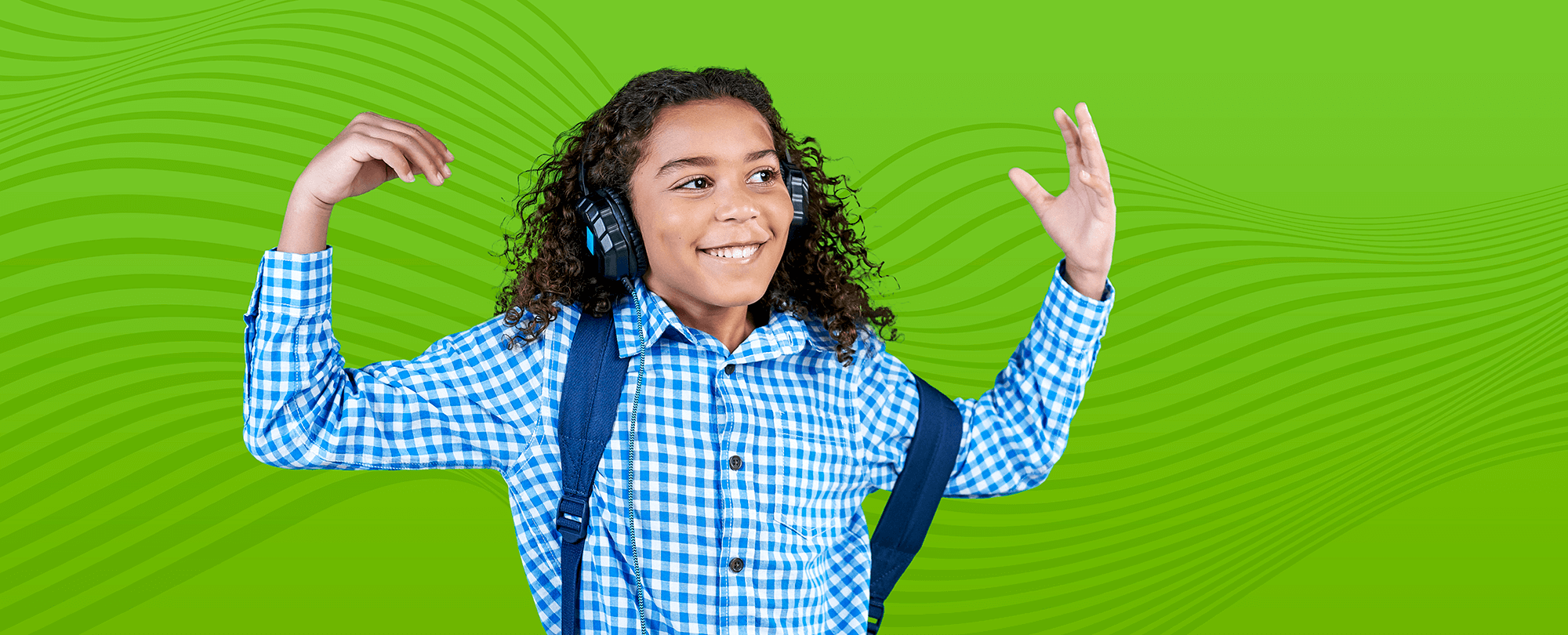 Some of our most meaningful learning happens when we listen. In classrooms, this occurs in many forms- teacher instruction, peer collaboration, and our favorite: multimedia learning. Learning through video or audio can open a new world for students and teachers. It provides a number of accessibility benefits, allows for the exploration of audiobooks and video learning, and can help facilitate deeper, more meaningful knowledge for students. Here are five reasons headphone class sets are vital to supporting these learning methods.
EQUITY
No matter where you are located, the topic of equity in education is at the forefront of many educators' minds. For many families, the cost of providing their students with quality headphones is a a struggle and unrealistic. Often, the responsibility for supplying students with reliable audio falls on the schools. With schools thinking tech-forward these days, it's important that all students have the same access to all resources. By schools providing classroom sets of headphones, the equity piece is better reached ensuring all students have access to personal audio equipment.
ACCESSIBILTY
For some students, the use of audible instruction during testing or listening to an audiobook while following along with a text can be an education-altering experience. It's important for schools to be able to provide the resources needed for students to have access whenever it is needed. A class set of headphones helps build in this accessibility feature for all students.
DURABILITY
Students are rough on just about anything, this includes technology. It isn't out of the ordinary for teachers to see headphones flying in the air like majestic narwhals! Classrooms need equipment that is built to last year after year. Features like a twistable, bendable headband, braided cord, and being drop-proof are required in this day of age to keep resources protected for years to come. Our breakaway tips are an important durability feature that help maintain the cords. It's easy to replace a tip and save the cord. This ensures your class set is durable and keeps the learning flow going without having to worry about breaks or replacements.
SANITATION
Using headphones rather than earbuds takes out the risky ear wax situation, something teachers do not have time to deal with during the day! Having an easy-to-clean ear pad is important, especially in the secondary environment where a class set could see up to 150 students a day. Post-pandemic has made us seek out products that can easily be wiped down, having a class set can help ensure consistent sanitization.
ORGANIZATION
We all know that classrooms have a million things going on, why should headphone organization be something else teachers need to worry about? Having a class set of all the same headphones helps lend itself to a smoother organization system. Without having to manage a mess of different headphones and earbuds, getting organized is easier than ever. Set up the organization, teach students the procedure, and headphone use will be smooth sailing the rest of the year.
GUMDROP CAN HELP!
No matter what grade students are in, a class set of headphones can only be beneficial. From important issues like equity and accessibility down to the need for durability and better organization, headphones help students access a different side of education. At Gumdrop we have kept these points at the forefront of our design process. Having a class set means that all students get to experience the same quality of audio-learning across the board.
Gumdrop's DropTech™ headphones and headsets are more than ready to take on these classroom tasks. With an affordable price point, our headphones are tested for durability, are easy to sanitize, and are the perfect, kid-friendly addition to any classroom, while also saving districts money without having to worry about large amounts of replacements. Gumdrop's DropTech headphones and headsets are a win across the board.
To learn more visit: https://www.gumdropcases.com/pages/headphones/