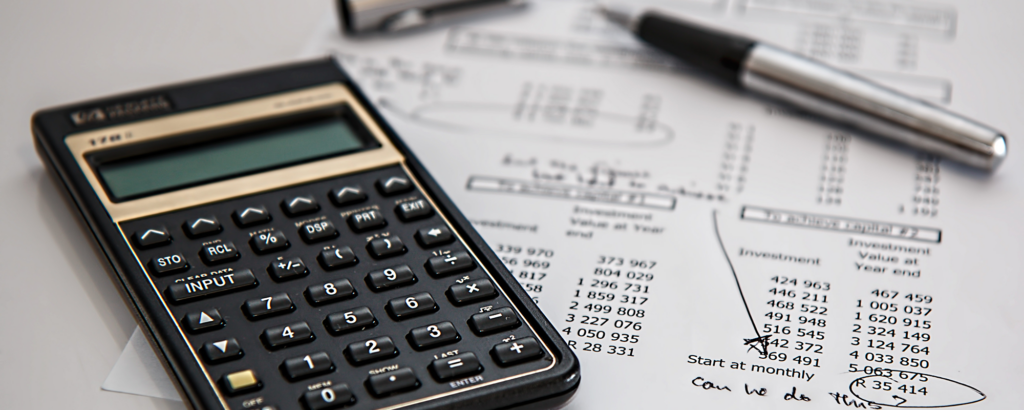 As every ITDM knows, budgeting doesn't end with the sticker price of devices. To get the true picture, one must consider the lifetime costs of the device, from upkeep to resale value. Beyond parts and labor, repairs and replacements have additional costs like lost classroom and learning time for students. Any way you slice it, lifetime costs will be paid, and it's up to every district to decide if those costs will be invested up front or paid down the line.
By the Numbers
The learn more, Gumdrop surveyed customers about the lifetime costs of device ownership. On average, districts pay under $400 for devices, the most popular of which include Apple iPads, Lenovo Chromebooks, Dell Chromebooks, and HP Chromebooks. Average repair costs run about $81, which is a substantial percentage of the total purchase price!
According to our survey, 4 years is the most common replacement cycle target, so it's easy to see how adding a case can help schools achieve that goal.
Level Up
Gumdrop strives for protection that is: good, better, best. What does that mean? In some cases, it might mean the highest level of drop protection. For others, 'best' might be the case that fits their budget and student population. As you read about the various Gumdrop products, keep in mind which ones you'd like to try before making a purchase. We have a great sample program, and we'd love to work with you to get hands-on experience with the products as you make your selections.
| | | | |
| --- | --- | --- | --- |
| | DropTech | SlimTech | BumpTech |
| Fast Installation (under 30-seconds) | X | X | X |
| Full Drop Protection | X | X | |
| Lightweight & Slim Design | | X | X |
| Rugged Rubber Edge Protection | X | | |
| TechShell 4-foot Drop Certified | X | | |
| TechShell 2-foot Drop Certified | | X | |
DropTech
For this example, let's look at DropTech for HP ProBook x360. Coming in at under $50, this case provides the ultimate drop and damage protection. Great for take-home devices, younger students and higher-risk environments, DropTech takes protection to the next level. With a shock-resistant combination of TPU rubber and rigid polycarbonate, this case is asset tag and embellishment friendly and has easy-to-install 2-piece construction.
Other features include:
Reinforced air-cell corners that flex to offer maximum shock absorption
Drop tested to protect against falls up to 4 feet, exceeding military drop-test standards
Allows full functionality when moving from desktop to tablet mode
SlimTech
Now, consider SlimTech for devices like the Lenovo 100e, Lenovo 300e or Lenovo 500e. This case comes in under $30 and provides sleek, lightweight protection. Perfect for in-class use, SlimTech provides solid bump and scratch protection that's optimized for charging carts. And, when cases are built for 2-in-1 convertibles, they are always designed to allow for full functionality when moving from desktop to tablet mode.
Other features include:
Clean design with transparent top and bottom for easy asset tagging and management
Co-molded TPU bumpers on top shell for bump and scratch protection
Easy clip-on installation, no adhesive needed
PC bottom shell for additional protection
Textured grip areas and frosted edges for additional protection from scuffs and scratches
Investing in SlimTech keeps devices looking new and scratch-free. When it comes time to resell these devices at the end of their lifecycle, that'll make a big difference.
BumpTech
At under $40, BumpTech for HP Chromebook 11 G6 EE, for example, protects without breaking the bank. It combines the traditional hard clamshell case features with a shockproof bumper that wraps around the edges. Along with easily fitting into charging carts, the case includes vents that keep the Chromebook cool and allow access to all ports.
Other features include:
A clear polycarbonate bottom shell with TPU corners in the hinge area
Clear material allows for very visible asset tags
Very easy to apply to the device in just a few snaps
Protects from 3-foot desk drops
BumpTech can also be combined with an accidental damage protection plan, which will be explored in a future blog. If you want more information, talk to a representative!
Cash in on Resale
One great way to offset the total cost of ownership is to resell the devices at the end of their EdTech lifecycle. Some vendors, like Apple, have programs that work with schools directly to get the maximum back for their devices.
By keeping devices in great working condition – and without cosmetic damage like bumps and scratches – schools can expect to recoup some of their original purchase price when trading in for new models.
The Bottom Line
Ultimately, your overall cost of ownership will depend on a variety of factors. Does your budget allow you to invest up front to keep devices working longer? Or are you planning to fix and replace as needed and are leaving space in future budgets to do so? And have you factored in resale value? Balancing all these factors with the needs of your student population can be complicated, but at Gumdrop, we're happy to help in any way we can. Please reach out to a Gumdrop school specialist if you have more questions!