Growth in the EdTech market derives from many influences. Evolving in-class technologies, emerging teaching methods, expanding curriculum and increasing focus on distance learning all are creating a dynamic landscape for educators and students alike.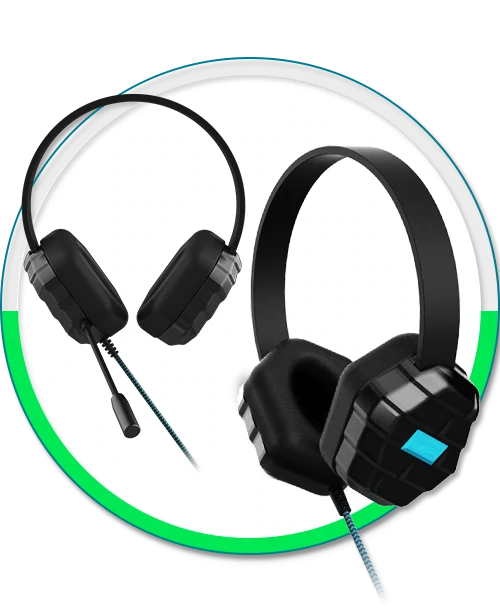 Gumdrop has always focused on delivering quality protective cases for all manner of portable, digital-learning devices. From tablets to laptops to Chromebooks, Gumdrop delivers the protection, value, and reliability needed in the demanding, ever-changing classroom environment.
Our expansion into the headphone and headset product space was a natural extension of our own evolution, the changing requirements of educators and the demands of classroom users—across the entire K-12 educational landscape.
Let's face it, headphones and headsets don't last forever, particularly in unrelenting classroom environments. And, while the price of these particular educational peripherals will never be high, no one wants them to be treated like disposable items either.
That's where Gumdrop excels. With our considerable experience in device-protection technology, we've been able to translate our learning into value-focused headsets and headphones, without sacrificing any of the quality characteristics that ensure superior performance in testing, language learning, and general classroom applications. With a proven track record of product resilience, Gumdrop helps reduce costs by extending the useful life of all its products—from tablet cases to headsets and headphones.
As more schools began transitioning to mobile landscapes, there was a natural fit between the rugged protection that Gumdrop cases offer and the rough handling of young students. Years later, Gumdrop is now the leading and most-trusted provider of molded cases in the K-12 market, supporting schools and districts – large and small – across the country and beyond.
The adoption and growth of the EdTech landscape is not limited to mobile devices. Several other tools have helped shape digital classrooms. Specifically, the use of headsets and headphones transform mobile devices into more than just computers. They are true digital learning vehicles. Whether it's mobile applications, online testing, or language learning/practice, headsets and headphones are everyday parts of the digital classroom. With that comes an increasing demand for quality and durability. Educators count on that durability every day. That's where Gumdrop comes into the picture.
Creating a line of rugged headsets and headphones designed specifically for students was a natural evolution of the Gumdrop business. Our customers trust us to deliver products they can count on to keep mobile devices in functioning condition—now including headsets and headphones. With features like a nylon braided cord, flexible gooseneck microphone, and a durable plastic headband, our DropTech headsets are designed to be tough. Our earpads, headband, and (optional) microphone are all made of leather or plastic so they can be easily cleaned with sanitary wipes. And best of all? They're affordably priced and available today!
To learn more about our headphones, headsets and protective cases, visit gumdrop.com.