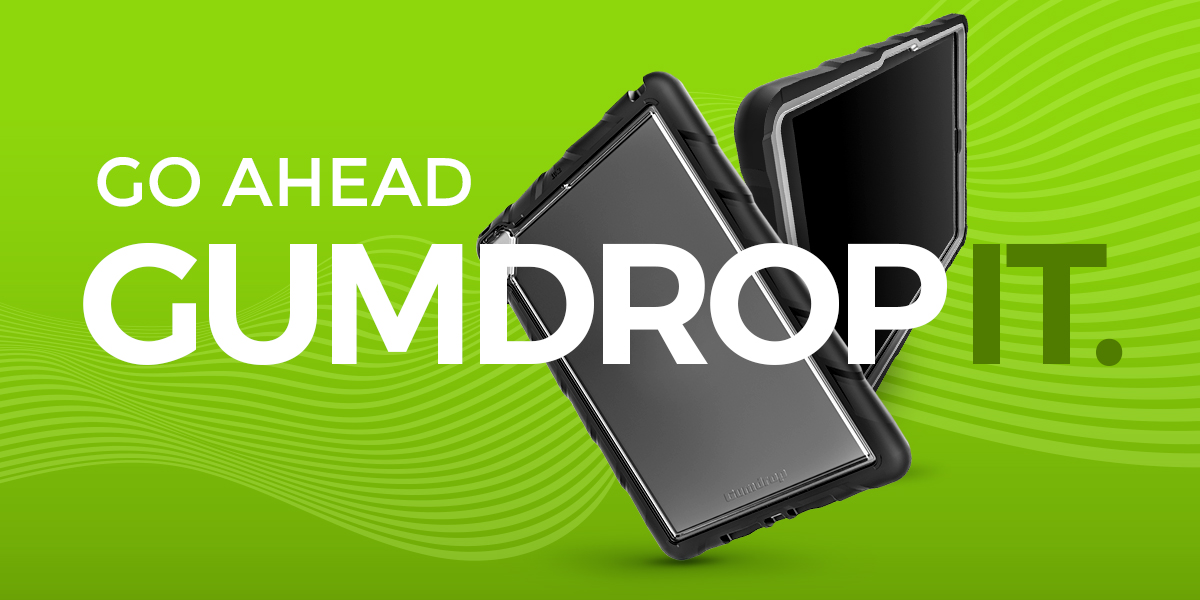 "Rugged," "durable," and "heavy-duty," are thrown around in practically every device protective case on the market, but how can one really know if that case will protect their device from damage? ? We hate to be the bearer of bad news, but the truth is: you can't unless the case is TechShell certified.
Many popular protective cases fail to go through any drop or damage testing at all since there are no required industry certifications. Many companies also boast about their cases exceeding military standards, but mil-spec has no set standards. Without any reliable damage testing or certification process, how will you know the case you purchased is up to the challenge?
In contrast, Gumdrop aims to be more authentic with how we promote our device cases and so we have partnered with the third-party testing company, TechShell, to ensure our cases go through truly rigorous testing at a set standard, each time. Only when our cases have passed each of these tests, do they receive a certification, guaranteeing they provide actual drop and temperature protection.
What are the TechShell required damage tests?
Drop-Test
Sharps and Edges Test
Extreme Temperature Test
Composition Test to Ensure California Prop 65 Compliance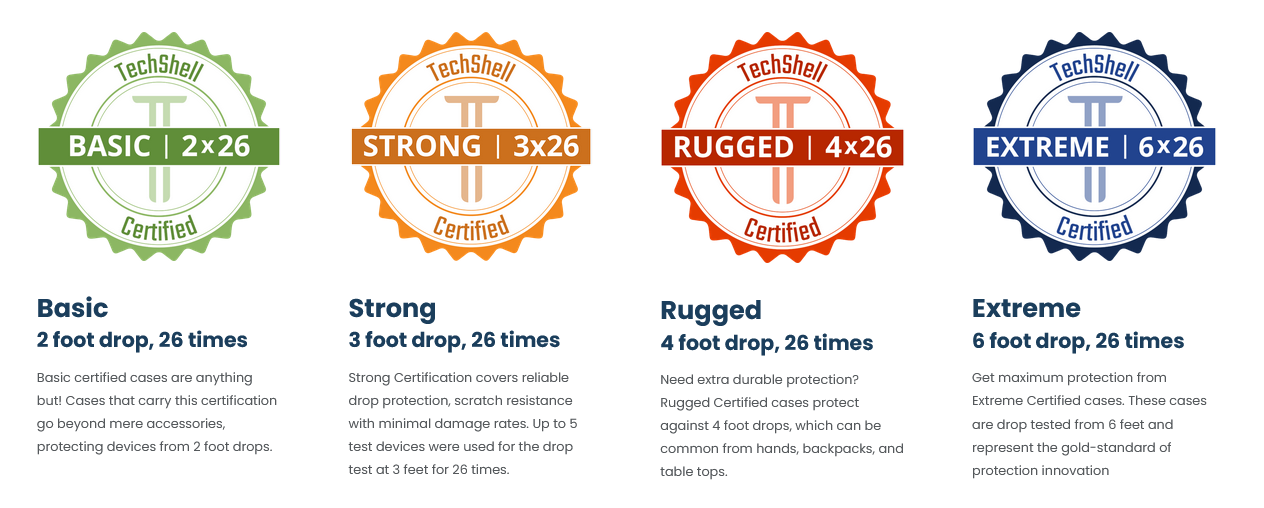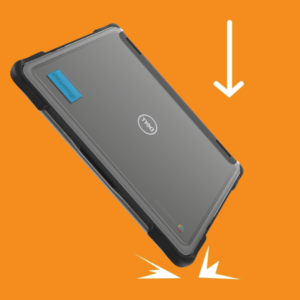 #1 Drop-Test
TechShell Certification currently comes in four distinct levels depending on drop test height. Basic Certification is tested at two feet, Strong at three feet, Rugged at four feet, and Extreme Certification at six feet. All cases are dropped 26 times. The goal is to simulate even the most extreme classroom and industry situations devices could find themselves in.

#2 Sharps and Edges Test
TechShell standards include Sharp & Edge point testing, a standard in the toy industry, for all its cases to protect users, especially children, from accidental cuts, scrapping, and abrasions. We want both you and your device to be safe.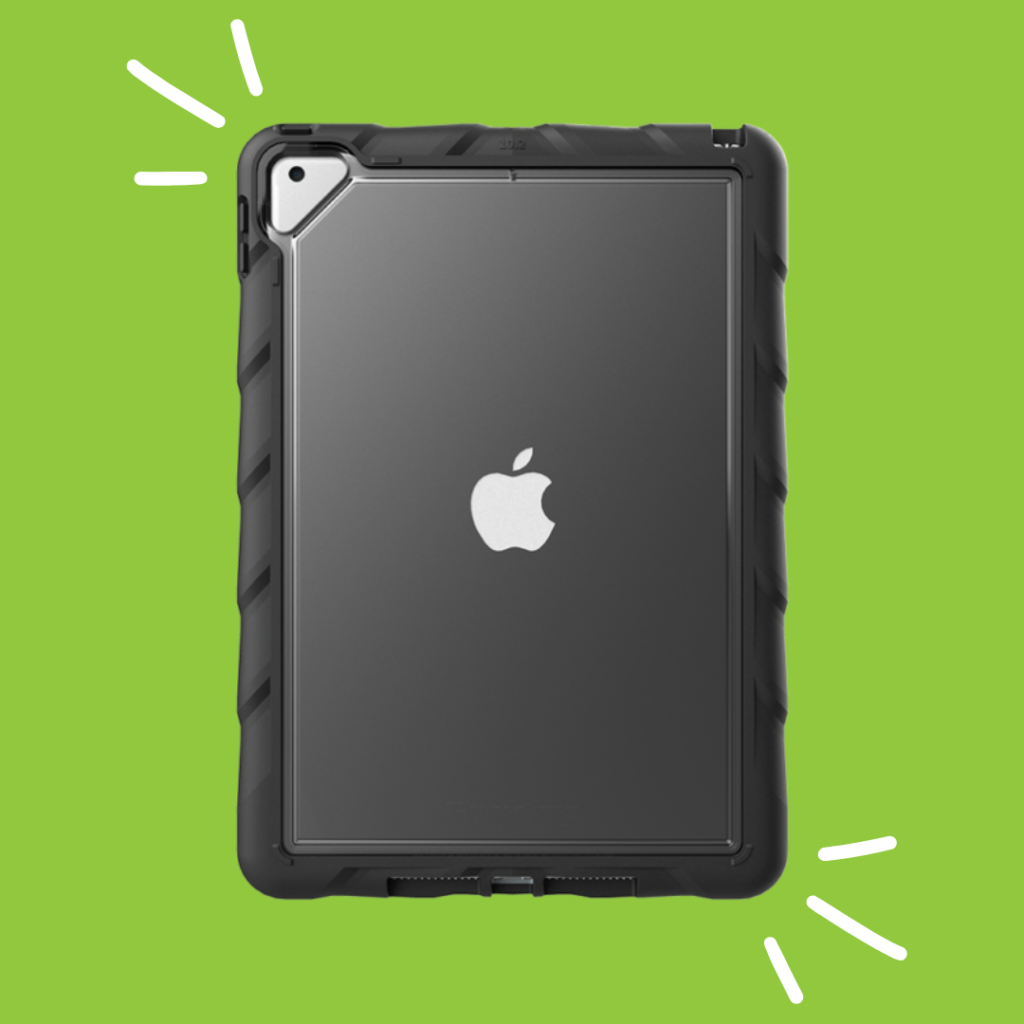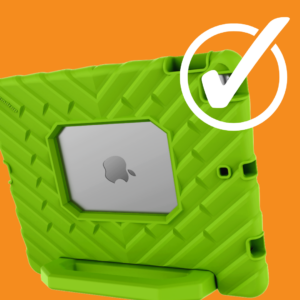 #3 California Prop 65 Tested
All TechShell hard cases are California Proposition 65 tested, to ensure they do not expose consumers to certain levels of harmful chemicals, as dictated by the state of California. Health hazards concerning materials used shouldn't be one of the primary concerns when using a device with a protective case. Gumdrop cares about safety all around.

#4 Extreme Temperature Test
TechShell-certified products are exposed to extreme temperatures from -13 to 143.6 degrees Fahrenheit during testing. This verifies if products would have adverse effects when placed in extreme conditions. . While your devices are not recommended for these extreme temperatures Gumdrop cases will not be damaged or warped by the elements.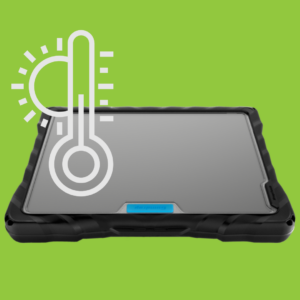 ---
What sets TechShell certified products apart, aside from legitimately setting the standard in case quality assurance testing, is that reports on all these tests are available upon request. Gumdrop aims to be authentic and transparent when it comes to the construction of our cases. We know that you need a case that will protect your device through all the rough and tumble situations in life, so go ahead, with TechShell certification, you can feel safe to Gumdrop it!
To contact a Technology Expert about our TechShell certified case offerings, click here.